Warning: You must be logged in to complete your order!
Orders may be placed by Florida residents only.
If you order helmets you MUST return a Helmet Distribution Sign-In Sheet.
Search
Product Information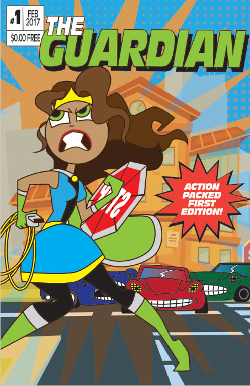 Activity Book:The Guardian
Super Hero Crossing Guard Coloring Book
Price: $0.00
The action packed first edition of a new super hero crossing guard Jane Johnson! When Jane sees kids who might be in danger she springs into action with her super wistle and stop shield.