Become a Regional Trainer
Wearing a correctly fitted bicycle helmet helps prevent traumatic brain injury and death for people of all ages. Florida regional helmet trainers volunteer their time to teach classes to train others how to properly fit bicycle helmets. In turn, those who attend helmet fitter training participate in education and outreach events around Florida helping children and adults learn how to fit their bicycle helmets. If you enjoy teaching, why not become a regional helmet trainer and make a difference!




Follow these steps to become a Florida regional helmet trainer:

Upon completion, you will receive the teaching PowerPoint for use in training future helmet fitters and your name added to the regional training list.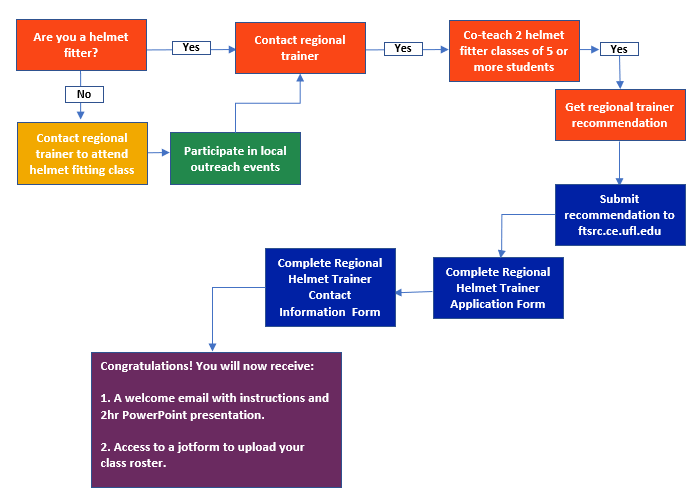 Regional Trainer Resources
Florida Bike Helmet Promotional Program Presentation (Full)
Regional Trainers when you hold a class we need to know about it so we can provide certificates. Providing the information electronically rather than a faxed in sheet helps ensure that your students receive a certificate with the correct name on it at the correct email address.