Warning: You must be logged in to complete your order!
Orders may be placed by Florida residents only.
If you order helmets you MUST return a Helmet Distribution Sign-In Sheet.
Search
Product Information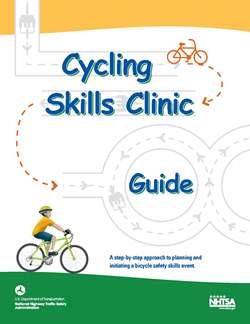 Book: Cycling Skills Clinic Guide
Price: $0.00
A step-by-step approch to planning and initiating a biclycle safety skills event. Bicycling is an activity that people of all ages can enjoy for a lifetime. It is a cost-effective mode of transportation. Whether riding for fun, exercise, or transportation, bicyclists can and should enhance their safety. In addition to learning safety tips and the rules-of-the-road in a classroom, bicyclists should learn to be safe by practicing on a bicycle in a controlled environment.