Warning: You must be logged in to complete your order!
Orders may be placed by Florida residents only.
If you order helmets you MUST return a Helmet Distribution Sign-In Sheet.
Search
Product Information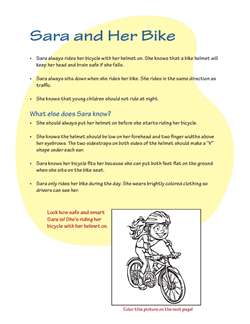 Activity Sheet: Sara and Her Bike (Educational)
Safety Tips Activity Sheet Quantity limit (50)
Price: $0.00
A coloring sheet as well as instructions for properly riding your bike.