If you order tangible items like helmets, armbands, or bike lights you MUST return signatures.
Search
Product Information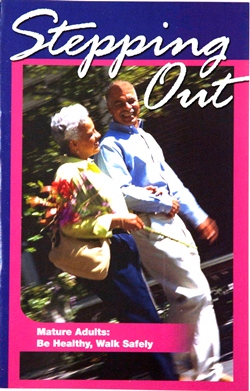 Book: Stepping Out(Educational)
Older Adult Walking Safety Guide Quantity limit (5)
Price: $0.00
A booklet for older adults on how to maintain safety while walking. It provides the health benefits of walking, how to incorporate walking into the everyday schedule, safety tips, and hints on how to start and maintain a walking program.