If you order tangible items like helmets, armbands, or bike lights you MUST return signatures.
Search
Product Information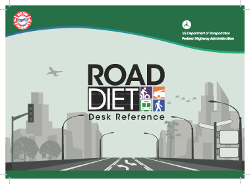 Book: Road Diet Desk Reference
Desk Reference for Road Diet, why and how.
Price: $0.00
This reference guide discusses the history and reasons for a road diet. Also covers the feasibility, funding, outreach and design of road diets. Learn about the Road Diet!