If you order tangible items like helmets, armbands, or bike lights you MUST return signatures.
Search
Product Information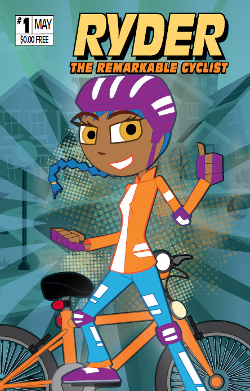 Activity Book: Ryder The Remarkable Cyclist
The action packed first edition of a new super hero cyclist Rachel "Ryder" Garcia! When Ryder sees kids who might be in danger she springs into action with the hidden power of her bike.
Price: $0.00
The action packed first edition of a new super hero cyclist Rachel "Ryder" Garcia! When Ryder sees kids who might be in danger she springs into action with the hidden power of her bike. Quantity limit