If you order tangible items like helmets, armbands, or bike lights you MUST return signatures.
Search
Product Information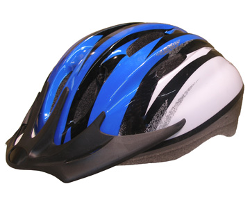 Helmet: Medium
Medium Bike Helmet (color cannot be specified)
Price: $0.00
Size: 21.25" - 22.83"
Helmets come in a variety of colors and cannot be specified at time of order. Each helmet is individually bagged and comes with a Users Manual that provides Fitting Instructions and Warranty information.
Features
Instant fitting retention dial turn ring for a perfect fit every time
10 vents for maximum cooling comfort
Quick release Nexus Buckle
Shock absorbing black EPS (foam) liner
Aerodynamic plastic microshell