If you order tangible items like helmets, armbands, or bike lights you MUST return signatures.
Search
Product Information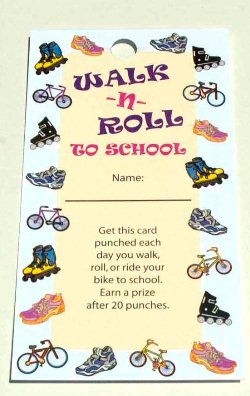 Activity Sheet: Walk 'N Roll Punch Card (Promotional)
Motivational Ped/Bike punch card. Quantity limit (50)
Price: $0.00
Punch card to encourage more children to walk or ride their bikes to school. After 20 punches on the card, the card can be redeemed for a prize.